APT&SR has been providing physical therapy services since January 1997. We are conveniently located for residents of the North Shore. APT&SR is directed by Joseph O'Connor who is a physical therapist with over 20 years experience in the field treating a variety of conditions. As an established therapist, Joseph has developed a good rapport with many primary care and specialty physicians in the area. As a well-known member of the community, Joe has and will continue to ensure that every patient's experience is a positive one.
Our staff consists of a combination of Physical Therapists, Physical Therapist Assistants and Physical Therapy Aides. Adherence to stringent continuing education requirements is a must in our practice, as is following the clinic's active teamwork philosophy.
The service goal of an improved functional lifestyle will always be maintained.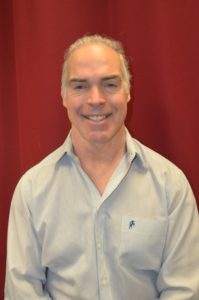 Joseph S. O'Connor, PT, SCS, Owner
Joe, the clinic director and owner of Advance PT & SR, has more than twenty years of experience in the field of Physical Therapy. He has treated patients with a variety of musculoskeletal conditions in the clinic, hospital, homecare and workplace settings. Joe received a Master's Degree in Physical Therapy from Boston University. He is an APTA board-certified Sports Clinical Specialist (SCS), demonstrating a high level of competency working with the athletic population. He is also a Certified Strength and Conditioning Specialist (CSCS), displaying in-depth knowledge of exercise techniques and specific adaptations as it pertains to human anatomy & physiology. He is educated in rehabilitation, injury prevention, emergency care, and other areas related to the field of Sports Medicine. Joe has several years of experience providing rehabilitation and field coverage services to athletes at both the youth and professional levels. Joe is also nearing completion of PhD studies in Sports and Orthopedic physical therapy through an accredited program. He has a strong interest in using surface electromyography as it pertains to exercise efficiency.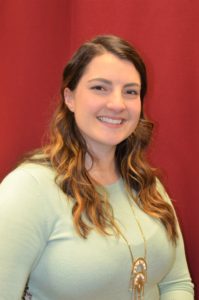 Rebecca Hardy PT, DPT
Rebecca is a graduate with her bachelors (2015) and doctorate (2017) from American International College in Springfield, MA. Rebecca grew up in Western MA and recently moved to the area of Lynn. She is an avid cross fitter, loves to lift heavy weights and is a frequent visitor to Walt Disney World. Rebecca recently became certified in kinesiology taping and enjoys working with tape to bring relief to patients.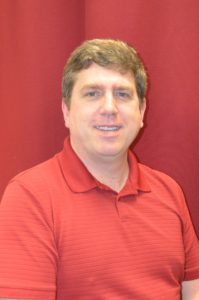 Edward McElmon, PTA
Ed has been working at Advance Physical Therapy & Sport Rehabilitation since 2010, joining the practice as a PTA soon after graduating from NSCC. What does Ed like about physical therapy? Interacting with patients and performing joint mobilization and other therapy techniques.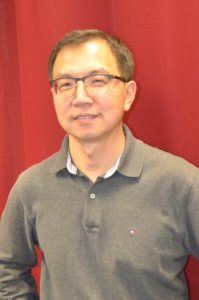 Philip Kwon, PTA
Philip graduated from North Shore Community College with an Associate's degree in Science Physical Therapy in 2010. He has worked at APTSR since November 2010. Philip loves to meet new people and help them get better. When he works with the patients, Philip utilizes modalities for pain relief, stretching, joint mobilization and therapeutic exercises to achieve the best results.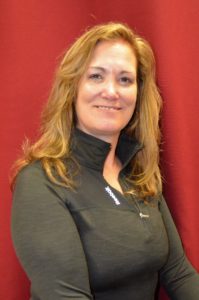 Theresa McDonough, PTA
After graduating from NSCC PTA program in 2011, Teri found her passion with outpatient physical rehabilitation. She is also a certified massage therapist and NASM personal trainer along with RocDoc and TRX certification. Additionally, she is versed with a number of manual and energetic trainings including: Rocktape, IASTM/FAKTR, Wilk shoulder and knee, Myopain trigger points, Gray Cook FMS, Dalton' myoskeletal Alignment, Yoga and Rehab, Relaxation/mediation methods and neuromuscular stretching. Teri enjoys living an active lifestyle including strength training, roller blading, paddleboard, Bikram Yoga, travel, exotic/local beaches, hiking, NE Patriots and Game of Thrones.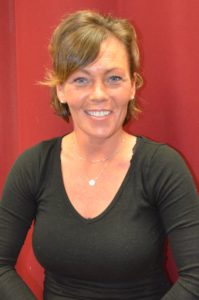 Kerry Camargo, PTA
Kerry is a graduate of NSCC and a SGT in the US Army reserves. She discovered her passion to motivate and coach people to meet their physical fitness goals in the army and continues to bring morals and lessons into her treatment sessions. She enjoys connecting with patients and educating them so that they can continue to heal even after physical therapy.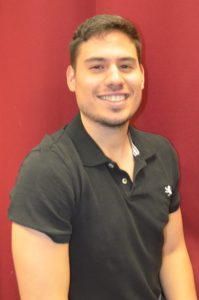 Eric Moreno, Lead Exercise Tech
Eric Moreno, a graduate of Salem State University with a B.A. in Sports Movement Science, came on board at APT&SR in January of 2015. Eric is bilingual, speaking fluent Spanish, and enjoys interacting with patients. He specializes in muscular strength, conditioning and endurance training.